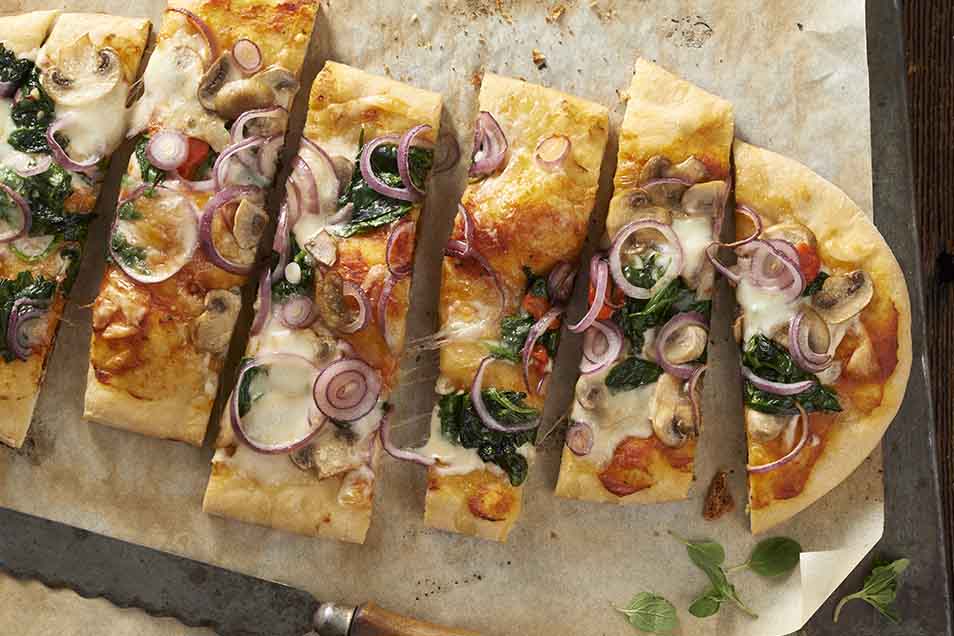 At a Glance
Prep

20 mins. to 30 mins.

Bake

18 mins. to 48 mins.

Total

1 hrs 8 mins. to 3 hrs 28 mins.

Yield

2 crusts
Beer adds just a hint of fragrance and flavor to this quick pizza dough.
Directions
Mix and knead together all of the dough ingredients — by hand, mixer or bread machine — until you've made a smooth, soft dough.

Cover the dough, and allow it to rise for 30 minutes, or for up to 2 hours.

Preheat the oven to 450°F with the pizza stone (if you're using one) on a lower rack.

Divide the dough in half. Shape each half into a 10" to 12" round.

Place the rounds on parchment paper, if you're going to use a pizza stone. Or place the dough on a lightly greased or parchment-lined baking sheet. For thin to medium crust, bake the pizzas immediately. For thicker crust, let them rise for 30 to 60 minutes.

Transfer the pizzas, parchment and all, to the baking stone. Or place the pans in the oven.

Bake for 5 minutes. Remove from the oven, top as desired, and bake for an additional 15 minutes, until the bottom crust is crisp and the cheese is bubbly and browned.

Remove from the oven, and serve hot.

Yield: 2 pizzas.
Tips from our bakers
We like to top our pizzas with cheese, but prefer it to be gently melted, rather than browned/hard. To that end, we add any meat, veggies, etc. after 5 minutes of baking time; half the cheese after 15 minutes (total) baking time; bake for 3 minutes; add the remainder of the cheese, then bake for an additional 2 minutes, until the second addition of cheese is barely melted.