Classic Fresh Sourdough Starter
SKU:

210543

UPC:

Maximum Purchase:

20 units

swym-disabled:

False

_Special_Savings:

No

_Promo_Exclusion:

No

_badge_glutenfree:

No

_badge_kosherpareve:

Yes

_badge_kosherdairy:

No

_badge_organic:

No

_badge_wholegrain:

No

_badge_wholegrain50:

No

_badge_wholegrain100:

No

_badge_sourcednongmo:

No

_badge_nongmo:

No

_badge_madeintheusa:

No

_badge_1percent:

0

_badge_1for1:

0

_badge_recycle:

0

_badge_ketofriendly:

0

_badge_justaddwater:

0

_badge_bcorp:

0

_Parent_Category:

Ingredients

_Child_Category:

Starters & Leaveners

_Online_Exclusive:

0

_KAB_Exclusive:

0

_sale_label:

No

_clearance_label:

No

_special_savings_label:

No

_free_ship_label:

No

_ground_ship_label:

No

_label_path:

0

_package_path:

/content/packaging/210543_new.pdf
Classic Fresh Sourdough Starter
SKU:

210543

UPC:

Maximum Purchase:

20 units

swym-disabled:

False

_Special_Savings:

No

_Promo_Exclusion:

No

_badge_glutenfree:

No

_badge_kosherpareve:

Yes

_badge_kosherdairy:

No

_badge_organic:

No

_badge_wholegrain:

No

_badge_wholegrain50:

No

_badge_wholegrain100:

No

_badge_sourcednongmo:

No

_badge_nongmo:

No

_badge_madeintheusa:

No

_badge_1percent:

0

_badge_1for1:

0

_badge_recycle:

0

_badge_ketofriendly:

0

_badge_justaddwater:

0

_badge_bcorp:

0

_Parent_Category:

Ingredients

_Child_Category:

Starters & Leaveners

_Online_Exclusive:

0

_KAB_Exclusive:

0

_sale_label:

No

_clearance_label:

No

_special_savings_label:

No

_free_ship_label:

No

_ground_ship_label:

No

_label_path:

0

_package_path:

/content/packaging/210543_new.pdf
Product information
Where else can you find FRESH sourdough starter - not dried?
And what a history this one has! Ours is descended from a starter that's been lovingly nurtured here in New England for decades. When you feed it, it quickly becomes your own, adapting itself to your own region and climate. Thousands of bakers before you have made wonderful bread with a bit of this same bubbling brew. Join the ranks of satisfied sourdough bakers.
IMPORTANT Please note: Sourdough starter is a living entity; it needs regular feeding.
Thus we recommend no more than 10 days elapse between when the sourdough starter you purchase leaves our facility, and when you give it its first feeding. Keep this in mind when choosing a delivery method; if you need help making the smartest shipping choice, please contact our customer service team.
For best results, please feed your fresh sourdough starter within 24 hours of receiving it.
Care and feeding directions are included with your order, and are also available in our Sourdough Tips & Recipes Booklet (PDF) »
Kosher.
Note: DO NOT CONSUME RAW STARTER.
Our Values

Tried & True
Test kitchen tips
To build up your starter, follow the instructions that come with it and keep it at room temperature for the first few days.
Descended from a starter that's been lovingly nurtured here in New England since the 1700s, our starter has helped generations of bakers make wonderful bread with this same bit of bubbling brew.
Brush up on your sourdough knowledge! From understanding the science to taking your first steps to build a starter, our complete guide will lead you step-by-step through the exciting world of sourdough baking.
Learn More
Make sourdough simple by letting your bread machine help! Just add your sourdough starter to the rest of your recipe's ingredients to the bucket, select your preferred cycle, and come back to a loaf of golden sourdough bread.
learn more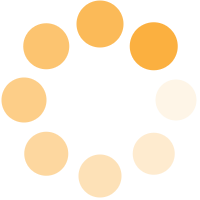 Start Fresh
Sourdough Starter
Join the ranks of satisfied bakers who've begun their sourdough journey with our fresh starter that's been lovingly nurtured for over a century.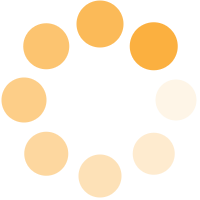 Get Started
Build It
Feeding and continual care of your starter begins on day one. Once your starter is bubbling regularly, you have the greenlight to use anytime.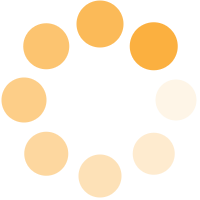 Your #1 Resource
Sourdough Pros
From top tools and quality ingredients to our library of recipes, helpful tutorials, and engaging blog posts, we're your one-stop shop for all your sourdough needs.