Organic Masa Harina
SKU:

211380

UPC:

071012060139

Maximum Purchase:

20 units

swym-disabled:

False

_Special_Savings:

No

_Promo_Exclusion:

No

_badge_glutenfree:

Yes

_badge_kosherpareve:

Yes

_badge_kosherdairy:

No

_badge_organic:

Yes

_badge_wholegrain:

No

_badge_wholegrain50:

No

_badge_wholegrain100:

No

_badge_sourcednongmo:

No

_badge_nongmo:

Yes

_badge_madeintheusa:

No

_badge_1percent:

0

_badge_1for1:

0

_badge_recycle:

0

_badge_ketofriendly:

0

_badge_justaddwater:

0

_badge_bcorp:

0

_Parent_Category:

Flours

_Child_Category:

Specialty

_Online_Exclusive:

0

_KAB_Exclusive:

0

_sale_label:

No

_clearance_label:

No

_special_savings_label:

No

_free_ship_label:

No

_ground_ship_label:

No

_label_path:

/content/label-path/211380_new.jpg

_package_path:

/content/packaging/211380_new.pdf
Organic Masa Harina
SKU:

211380

UPC:

071012060139

Maximum Purchase:

20 units

swym-disabled:

False

_Special_Savings:

No

_Promo_Exclusion:

No

_badge_glutenfree:

Yes

_badge_kosherpareve:

Yes

_badge_kosherdairy:

No

_badge_organic:

Yes

_badge_wholegrain:

No

_badge_wholegrain50:

No

_badge_wholegrain100:

No

_badge_sourcednongmo:

No

_badge_nongmo:

Yes

_badge_madeintheusa:

No

_badge_1percent:

0

_badge_1for1:

0

_badge_recycle:

0

_badge_ketofriendly:

0

_badge_justaddwater:

0

_badge_bcorp:

0

_Parent_Category:

Flours

_Child_Category:

Specialty

_Online_Exclusive:

0

_KAB_Exclusive:

0

_sale_label:

No

_clearance_label:

No

_special_savings_label:

No

_free_ship_label:

No

_ground_ship_label:

No

_label_path:

/content/label-path/211380_new.jpg

_package_path:

/content/packaging/211380_new.pdf
Product information
All you need to make tortillas at home is masa harina!
Made from organic white corn that is 100% American-grown and milled, our Masa Harina is great for making soft, homestyle corn tortillas, tamales, empanadas, and pupusas. To deliver the most incredible flavor and texture, we followed the traditional nixtamalization process, where the corn is first dried and then soaked with lime water before being finely ground to make it exceptionally easy to work with. Convenient resealable bag makes it easy to portion just the right amount and save the rest for later.
organic masa harina
Recipe Collection
From traditional dishes like tortillas and empanadas to fresh new takes on waffles and cheese puffs, the possibilities are endless with our new Organic Masa Harina. Check out our recipe collection and try something new!
Find Recipes Now
Better for you
Why Organic Matters
Grown in nutrient-rich soil and without the use of synthetic pesticides or insecticides, our organic flours are better for the environment.
better for the environment
Why I'm an Organic Farmer
Meet Bob Baker, a fourth-generation farmer of 4 Generations Organic Farms in Alva, Oklahoma, and a grower for King Arthur organic flours.
How to make great Corn Tortillas at home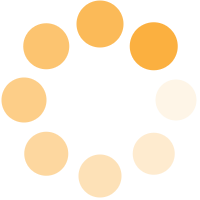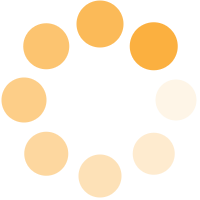 Press the dough using a tortilla press into a tortilla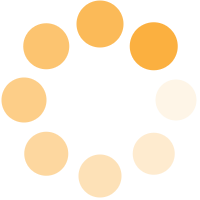 Cook, flip and watch puff!