'00' Pizza Flour

SKU:

210100

UPC:

071012060078

Maximum Purchase:

20 units

swym-disabled:

False

_Special_Savings:

No

_Promo_Exclusion:

No

_badge_glutenfree:

No

_badge_kosherpareve:

Yes

_badge_kosherdairy:

No

_badge_organic:

No

_badge_wholegrain:

No

_badge_wholegrain50:

No

_badge_wholegrain100:

No

_badge_sourcednongmo:

No

_badge_nongmo:

Yes

_badge_madeintheusa:

No

_badge_1percent:

0

_badge_1for1:

0

_badge_recycle:

0

_badge_ketofriendly:

0

_badge_justaddwater:

0

_badge_bcorp:

0

_Parent_Category:

Flours

_Child_Category:

Pasta & Pizza

_Online_Exclusive:

0

_KAB_Exclusive:

0

_sale_label:

No

_clearance_label:

No

_special_savings_label:

No

_free_ship_label:

No

_ground_ship_label:

No

_label_path:

/content/label-path/210100.jpg

_package_path:

/content/packaging/210100_new2.pdf

_best_seller_label:

Yes
'00' Pizza Flour

SKU:

210100

UPC:

071012060078

Maximum Purchase:

20 units

swym-disabled:

False

_Special_Savings:

No

_Promo_Exclusion:

No

_badge_glutenfree:

No

_badge_kosherpareve:

Yes

_badge_kosherdairy:

No

_badge_organic:

No

_badge_wholegrain:

No

_badge_wholegrain50:

No

_badge_wholegrain100:

No

_badge_sourcednongmo:

No

_badge_nongmo:

Yes

_badge_madeintheusa:

No

_badge_1percent:

0

_badge_1for1:

0

_badge_recycle:

0

_badge_ketofriendly:

0

_badge_justaddwater:

0

_badge_bcorp:

0

_Parent_Category:

Flours

_Child_Category:

Pasta & Pizza

_Online_Exclusive:

0

_KAB_Exclusive:

0

_sale_label:

No

_clearance_label:

No

_special_savings_label:

No

_free_ship_label:

No

_ground_ship_label:

No

_label_path:

/content/label-path/210100.jpg

_package_path:

/content/packaging/210100_new2.pdf

_best_seller_label:

Yes
Product information
Use our '00' Pizza Flour to achieve your best Neapolitan-style pizza crust.
With its crisp and chewy crust, Neapolitan pizza, or pizza Napoletana, is as classic as it gets. Our '00' Pizza Flour makes it possible to bake this authentic Italian delicacy from your own home oven with the perfect blend of 100% American-grown wheat, milled to exacting '00' standards. This means incredibly finely milled, perfect for achieving those quintessential leopard spots (trademark of a good Neapolitan pizza) with your own home oven. Crust is thinner in the middle, with a rim that balloons slightly to give it that all-important crunch. Top with tomato, fresh mozzarella, basil, and olive oil for a traditional taste so good you'll think you're in Italy!
Don't confine yourself to just pizza! We love using this dough for foccacia, or to shape calzones, just wrap your favorite fillings (bacon, spinach, and ricotta is a nice choice) in your thinly rolled pizza dough and bake until golden brown.
Baking gluten-free crusts? Our new Gluten-Free Pizza Flour has you covered!
Our Values

FAQs
How to Make Pizza Dough
To make perfect Neapolitan pizza dough, check out our Neapolitan-Syle Pizza Crust recipe. It provides detailed instructions for crafting a fantastic pizza dough that's thin, airy, and flavorful. Enjoy your pizza-making adventure!
How to make
Authentic Homemade Neapolitan Pizza
Our Pizza Flour is milled from 100% American-grown wheat to precise "00" standards: perfect for homemade Neapolitan-style pizza. Its silky smooth texture creates an easy-to-shape dough that yields a wonderfully chewy, crispy crust.
Read the recipe
How to Make
Perfect Pizza on the Grill
When it's too hot out to turn on your oven, the time is right to experience the phenomenal crisp texture and flavor of grilled pizza. Martin Philip, our King Arthur Baking Ambassador, is making Neapolitan-Style pizzas with our '00' Pizza Flour and BelGioioso Cheese! So, fire up your grill, grab your ingredients and join in.
Watch Now
Try Something New
An Italian Lunchtime Favorite: Scaccia
Lasagna bread, pizza loaf, tomato, and cheese pie: these are all terms for the calzone-like Scaccia of Sicily. Our mellow '00' pizza flour makes the dough easy to roll out and creates its characteristic texture as well: tender on the inside with a crackly, blistered outside crust reminiscent of Neapolitan pizza.
Read the Recipe
How to make great Neapolitan pizza crust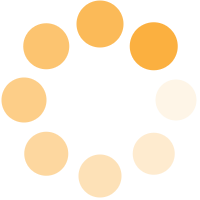 Mix dry ingredients and then add water